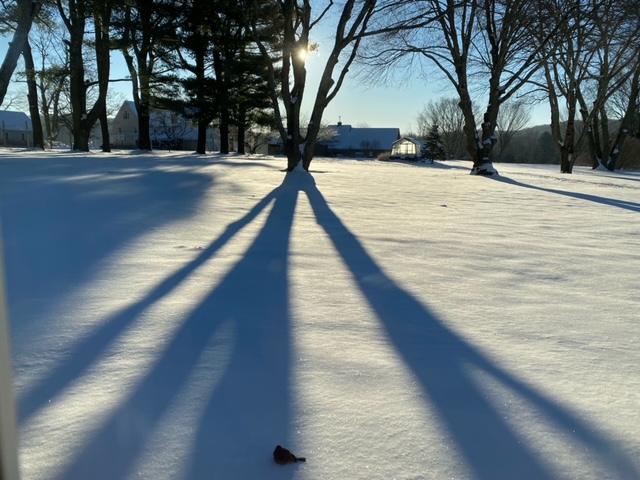 by Joe Standart
Date/Time
Date - April 7, 2021
7:00 pm
Join award-winning photographer Joe Standart, for a zoom presentation featuring his photography of the natural world, and to celebrate the submissions and announce the winners for fall/winter season in the Lyme Land Trust's photography program, Imagining Lyme. Focusing first on his own luminous photographs, Joe will explain how site selection, composition, time of day, and light influence his creative process. His presentation will include landscape examples and highlights from his many years of experience photographing in Lyme and in remote landscapes in other parts of the world.
After his slideshow, Joe will announce the three photographs for the fall/winter season that best express a mood using light and the category for the Spring season of Imaging Lyme will be announced and explained. Sue Cope, environmental Director of the Lyme Land Trust will moderate the program.
To register for the program, email sue.cope@lymelandtrust.org. You will be sent a link a few days before the Zoom event.
To see the impressive showcase of all submitted photos go to: http://imagininglyme.org/galleries/
Joe Standart is a Lyme Land Trust board member and an internationally-known photographer well-known for his series of public art exhibits featuring monumental portraits of the diverse residents of New London, Litchfield, New Haven, Hartford, and other communities.  His provocative exhibit, WE ARE-A Nation of Immigrants was installed on the New Haven Green and surrounding buildings to act as a catalyst for honest dialog