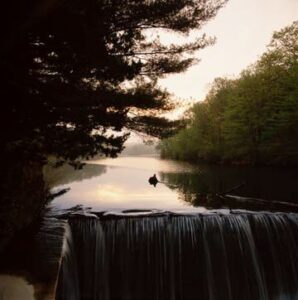 Category
A category for each season will be announced. Joe Standart will give tips related to each category suitable for anyone who wishes to enhance their photographs, but aimed primarily for amateur mobile phone camera users. Submitted photos, subject to approval, will be displayed in our online gallery.
The second challenge
Season: Spring/Summer 2021
Depth– Use the feeling of depth to express a mood or story
The subject for Spring, March 20 through October 2, 2021 is "Depth – Compositional elements to create depth– How to use the feeling of depth to express a mood". Please note: We have extended the deadline for this challenge to October 12th.
The first challenge
Season: Fall/Winter 2020-2021
Light– How to use light to express a mood
The subject for Fall/Winter, November 14, 2020 through Mar 19, 2021 is "Light – How to use light to express a mood".
Rules
1. This photo showcase is open only to amateur photographers (photography is not a principal source of income).
2. Photos must be taken in Lyme Preserves owned and/or managed by the Lyme Land Trust, Town of Lyme, and The Nature Conservancy (not State of CT property). View a map of the preserves.  The photographer does not have to reside in these towns.
3. All photos submitted must be in the category for the season.
4. Entries must be submitted by deadline dates per session.
5. Photographers may enter up to three (3) photo entries.
6. All photos are to be submitted online. Submit here.
7. All entries will be subject to approval prior to being posted.
8. This show prohibits capturing or restraining wildlife for photographic purposes.
9. Three photos of distinction for each session will be chosen by a three judge panel based upon the criteria of emotional impact and creative design. Winning photographers will be presented with a framed print of their selected photo(s) and photos will be featured in Lyme Land Trust media.
10. Annually, a photo of the year will be chosen by the Lyme Land Trust membership.
11. While photographers retain complete rights and ownership (copyright) of their entries, the photographer grants the Lyme Land Trust a royalty-free right of use, display, and reproduction of all submitted photos for purposes of publication in all media including but not limited to website use, social media, exhibitions, slideshows and other items for fund-raising. In such use, every attempt will be made to credit the photographer.
12. By submitting a photo, you warrant and represent that each photo is your own original work to which you alone own the copyright. It is each entrant's legal responsibility to ensure that they own the rights to reproduction of their photos without violating the rights of any third party.
13. Entrants who do not fulfill these criteria will be deemed ineligible and disqualified.
Panel of Judges
The judges are members of the Lyme Land Trust Events and Education Committee:
Joe Standart, professional photographer; Wendolyn Hill, artist and adjunct professor of art at Middlesex Community College, and Ann Rich, life coach.